Why Invest in Preston?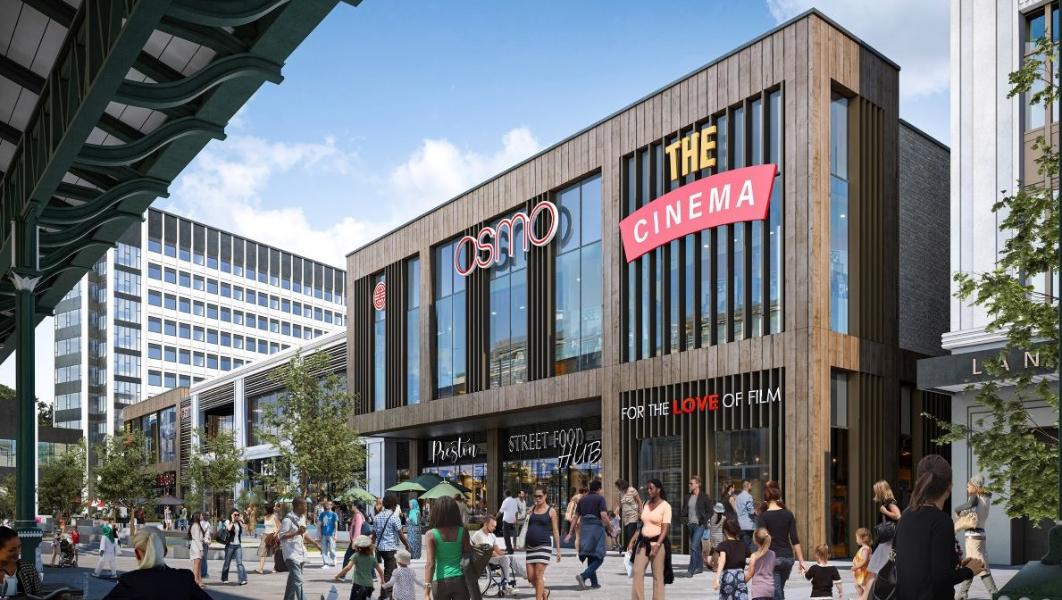 Preston is a confident and business-friendly city with plenty of true Lancashire character and enormous potential to move further forward.
Preston is a vibrant up and coming northern city at the heart of not only Lancashire and the North West but the UK too with unrivalled rail and road access and two international airports within an hour's drive.
Currently benefiting from City Deal, the award winning City Living Strategy, Transforming Cities and Towns Fund investment, Preston has a successful track record of public private partnerships, offers fast track growth and is a UK development hotspot with £2.3 billion in leveraged commercial investment, 17,420 new homes and 20,000 jobs on the horizon.
The city has also developed a 15 year City Investment Plan (2020 - 2035) setting out its vision to transform Preston and maintain the momentum of positive change happening across the city to ensure the richness of life is within reach for the people of Preston.
Furthermore, Preston remains committed to welcoming new businesses and investors, large and small, offering competitive employment costs, affordable and convenient , a skilled work force and excellent quality of life.
With wide ranging development opportunities taking place across the city to further stimulate that growth and establish Preston as an economic power base of the North West, now is the time to invest in Preston.
Business and economic hub of Lancashire
Preston is the main commercial centre of Lancashire and is a hub for high value business sectors including computing, business services and finance
Preston is committed to inclusive economic growth working to ensure that all its residents benefit from investment
Central Lancashire is a recognised world-leader in aerospace, advanced engineering and manufacturing, energy and higher education
The £450m Preston, South Ribble and Lancashire City Deal is set to deliver 20,000 new jobs to the sub region in the next 10 years
A new Commercial Quarter is set to be delivered at Station Gateway which will deliver a step change in the city's office offer

Unrivalled connectivity
Preston sits at the geographical centre of the UK with excellent transport connections
Preston station is a major station on the West Coast mainline with over 4.5 million passengers per year
London can be reached in just two hours by direct train from Preston
Preston Station is set to become an HS2 hub station with journey times to London cut to just 77 minutes
Close to the North West's major airports
Lancashire is linked by 6 major motorways providing superb north-south and east-west access

Centre of educational excellence
With high levels of academic attainment, Preston offers a superb employment pool and skills development opportunities
Preston's University of Central Lancashire (UCLan) is in the top 10 high performing universities in the UK and the biggest riser in the university league table
UCLan has a thriving community of 38,000 students and staff
UCLan is ranked top in the north of England and fourth nationally for the number of graduate start-up businesses created
UCLan has a £200 million transformation plan for their Preston campus
Preston is also home to two excellent further education colleges. Cardinal Newman College is ranked the top Sixth Form College for A levels in the North West. Preston's College is a sector leader for vocational training and apprenticeships
Attractive open spaces

High quality cultural and retail offer
Preston is famous for its cultural and civic buildings including the Guild Hall Complex, the Central Library and the Harris Art Gallery and Museum, which is about to undergo a £10 million refurbishment as part of the transformation of the
An excellent retail offer with a mix of national retailers and independent shops and boutiques
The St George's Shopping Centre is currently undergoing a major programme of investment and refurbishment which is attracting further national retailers to Preston city centre
The re-modelled Preston Markets, which opened in 2018, has already established its reputation as a shopping and leisure hub. The recently renovated Grade 2 listed 'European style' market provides an improved food offer but also retains some of the more traditional market stalls
The Animate Preston cinema and leisure scheme will be built next to Preston Markets