Arts Council awards Harris with national status and further funding
4 November 2022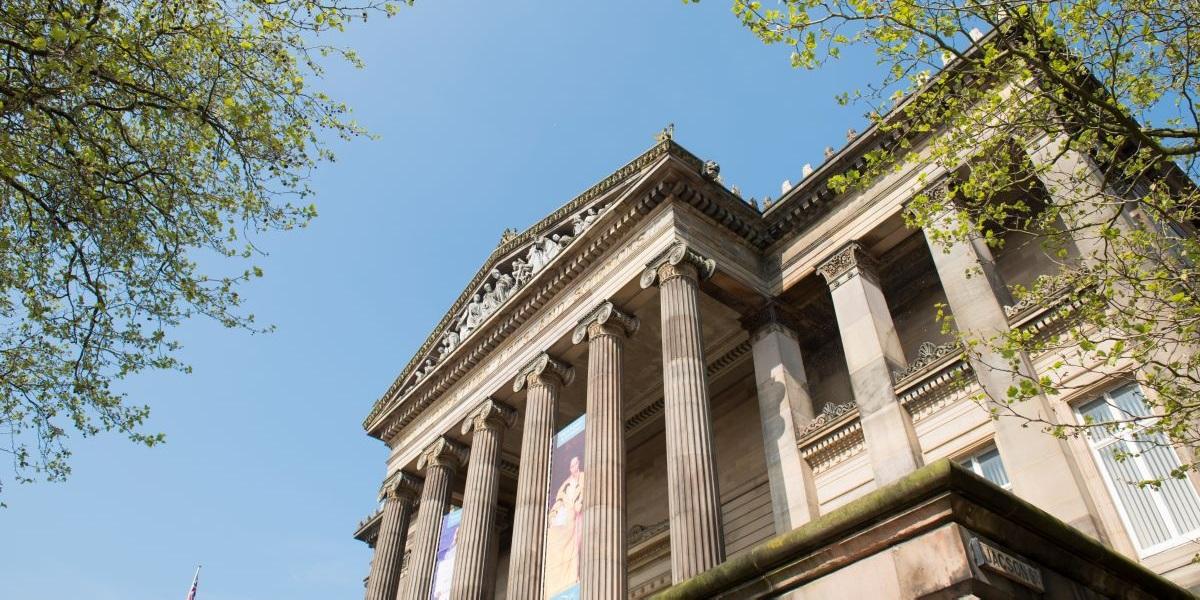 The Harris Museum, Art Gallery and Library is celebrating retaining their National Portfolio Status (NPO) status for 2023 - 26.
Awarded by the Arts Council, National Portfolio Organisations are leaders in their areas, with a collective responsibility to protect and develop our national arts and cultural ecology.
The Arts Council have also awarded a further three years of funding with a grant of £687,420.
Three more years of funding will provide further opportunities to build an improved, stronger sector by better enabling creative partnerships to flourish, while delivering excellence in arts in culture.
Councillor Peter Kelly, Preston City Council Cabinet Member for Culture and Leisure Services said:

"The team at the Harris and Preston City Council are delighted about the generous grant awarded from Arts Council England.

"We are enormously grateful for their continued funding which will support the programme of fantastic and varied events and activities around the City of Preston while the building is closed for the transformational Harris Your Place capital project.

"The money will support more opportunities for community engagement and realise our ambition to reach new audiences and remain a vibrant heart of this wonderful city.''
Currently closed for capital works, the Harris is working within the City of Preston to provide an influential and creative programme of activities within the community. The Harris aims to inspire people of all ages to engage with the world around them through art, history, culture and science.
This significant investment from Arts Council England will allow for further development of the core activity planning programme, producing a greater offering for audiences, particularly targeting young people and families.
The Harris is an accredited museum, caring for fine, decorative and contemporary art, social history objects and historic books of national and regional importance.
Alex O'Toole, Chair of Arts Lancashire said:
"We are thrilled that The Harris Museum, Art Gallery and Library inPreston will retain their NPO status for 2023 - 26.

"It recognises the major contribution that The Harris makes to the cultural life of Lancashire and it's a tribute to their commitment to excellence in developing and delivering creative engagement programmes connected to their unique collections of art and historical objects.

"It also demonstrates the value they provide to Preston and the surrounding area through their wide-ranging programme of exhibitions, activities and events for people of all ages and circumstances, particularly, their work with community groups and the capital project: Harris Your Place.

"We offer our most sincere congratulations toCouncillor Peter Kelly, the delivery team and the board of trustees at The Harris and look forward to continuing to support their organisational development, their work to provide opportunities for Lancashire artists, and their journey to net zero."
Harris Your Place is a £16 million project set to restore and reimagine the Harris for 21st-century audiences as a cultural learning space. The aim of this project is to protect the building and the architecture for future generations, increase accessibility and enhance Preston's cultural offer.
The Harris is currently operating from other local spaces around Preston including the Guild Hall. More information can be found about the Harris Your Place project on the Harris website:https://www.theharris.org.uk/harrisyourplaceinformation/
More information
About the Harris
Becoming an NPO in 2018, The Harris strengthened the ways creative services and programmes were delivered.
Creative and Cultural organisations across the country, including the Harris Museum, Art Gallery and Library benefit from being part of Arts Council England's National Portfolio Organisation programme which enables organisations to plan and deliver over the long term, improving access to the arts, safeguarding cultural assets for future generations and powering economic growth through culture.
The Harris is an important part of Preston's heritage and a leading Cultural Venue. Its programme of events attracts families, local schools, community groups, young people and visitors from the wider region.
Harris Your Place is the ambitious project redefining the City of Preston, reinventing the Harris as a 21st-century community, cultural and learning space.
Opened in 1893, the Grade I listed building is owned and managed by Preston City Council. Based in Preston, Lancashire, the Harris is one of the leading museums, galleries and libraries in the region. Host to art collections of national significance, exciting activities and events for all ages and an award-winning contemporary art programme, the Harris welcomed over 380,000 visitors in 2018/2019. www.theharris.org.uk
We are currently delivering Harris Your Place, a major capital project made possible with support from the National Lottery Heritage Fund; Towns Fund; Preston City Council; Lancashire County Council; the Preston, South Ribble and Lancashire City Deal; DCMS; Arts Council England, public donations and a wide range of Trusts and Foundations.
We will re-open our magnificent Grade I Listed building in 2024 and are already working with Community Partners to deliver a programme of events and activities throughout closure and from day one of re-opening.
For more information see .