Lancashire Innovation Drone Zone (LIDZ)
3 November 2022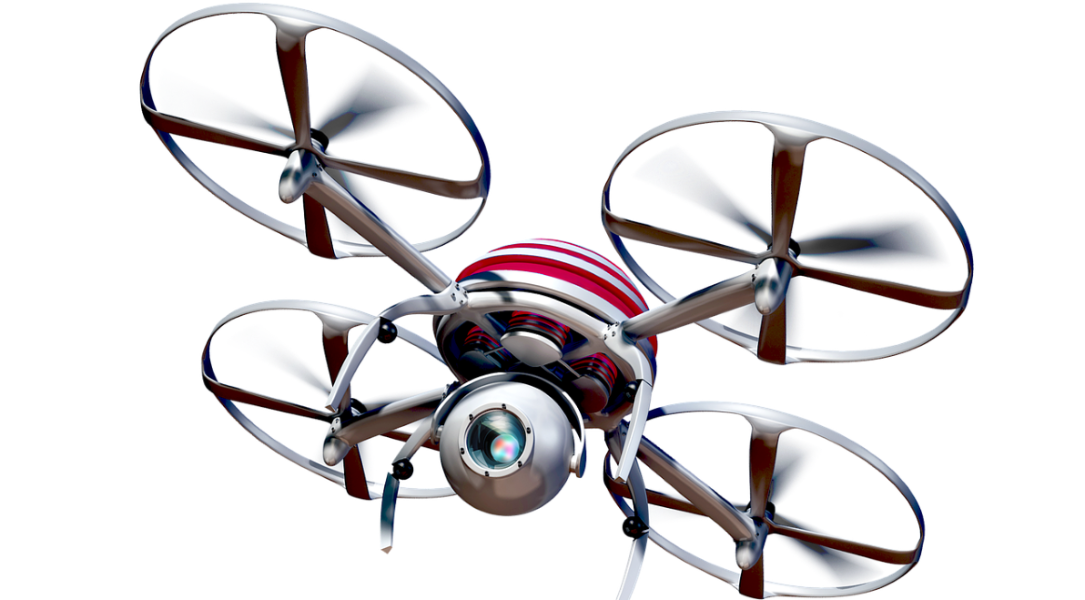 Is your business already developing products or services for the drone sector? Or do you want to find out how you can get involved in this rapidly growing new marketplace? The Lancashire Innovation Drone Zone (LIDZ) project team can help you.
The Lancashire Innovation Drone Zone offers business assistance as well as technical and engineering support. They can advise on how the use of drones can help you develop and take new products to market, boosting your growth.
Their specialist team of drone pilots, robotics specialists, and hardware and software engineers can help accelerate your product development activities and create lasting research collaborations to support you in the long term.
Where are they based?
Based in UCLan's £35m Engineering Innovation Centre (EIC), the LIDZ project team brings together expertise across all aspects of drone technology and development.
They support Lancashire SMEs to unlock the potential of utilising drone products in their business.
They can help you understand how drones and drone-related technology can help streamline processes, save costs and increase safety. Drone services can also support the design, prototype and testing of new products to improve profitability.
Who are these drone-related services for?
The LIDZ project is available to Lancashire-based small and medium enterprises (SMEs), employing 250 employees or less. Your business must also show either an annual turnover that is equal to or less than 50 million Euros or a balance sheet total that is equal to or less than a 43 million Euros.
What are the benefits to your business?
Support from world-leading experts in drone technologies
Access to state-of-the-art drone facilities. With over £1.4m of the latest technologies for design, prototyping, simulation, and flight-testing equipment
Access to their flight test airstrip located close to our Preston Campus
Being part of a regional cluster of technology manufacturers, research organisations, supply chain and end-users
Advice and referrals to other University and locally delivered support programmes
How is the business support delivered?
The LIDZ team delivers support through a series of specialist workshops and technology demonstrations. They can also tailor support to individual needs. Alongside in-depth one-to-one support, they can also assist with:
Raising awareness of the opportunities and benefits of developing and adopting drone technologies
Technology audits and case-use studies to help you accelerate your project
Drone-related Research and Development (R&D) which could include support with design, simulation, systems integration, prototype development and flight testing
Flight and safety case development
Growing your network of contacts in the sector
Referrals to a wide range of support for funding and business support
Drones in Action - Roof inspections
There is an ongoing need to inspect the roofs of local authority buildings in order to detect damage or maintenance issues that need addressing.

Council buildings have to be inspected at least once every five years. Typically this involves erecting scaffolding which is costly. It also requires workers to 'work at height', which carries the risks of falls and injuries.

By performing the roof inspections using modern drone platforms, there are considerable savings to the tax payer, and savings from public funds can be used elsewhere.

Any local authority could adopt this practice and realise cost savings.
Other potential uses
Other uses are many and varied including:
mountain search and rescue
gas sampling for emergency services
mine field surveying
medicine delivery
goods delivery
agriculture and construction surveying
photography
tackle air pollution
map fires
explore hazardous environments
upgrade road networks
respond to traffic accidents
transport people
maintain utilities
supply hospitals
Interested in finding out more?
If you're interested in finding out more about LIDZ and how they can help your business email lidz@uclan.ac.uk.
Wider business support
For wider business support around topics such as start up, development and financial advice, see our business support section.