Harris Quarter Regeneration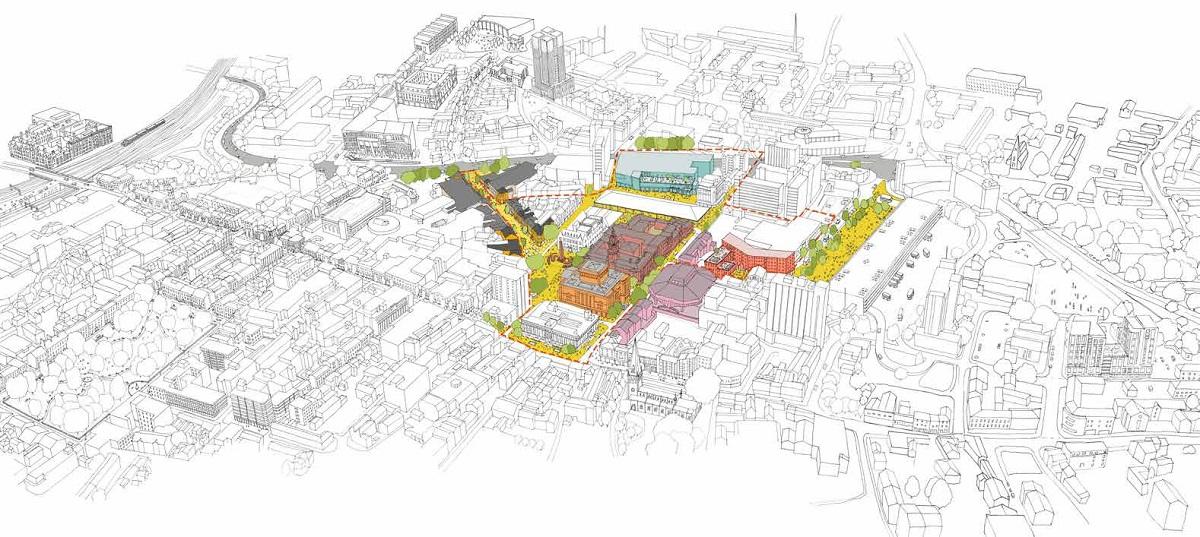 Be part of the Harris Quarter's transformation with a diverse range of exciting investment and development opportunities in the beating heart of Preston.
The Harris Quarter is Preston's cultural and civic heart, located in the northern area of the city centre.
The area is home to some of the city's most iconic buildings of both cultural and historical significance. These include the Grade I listed Harris Museum, Art Gallery and Library, Miller Shopping Arcade, Guild Hall, the historic Preston Markets, Preston Minster, Preston Town Hall and the internationally acclaimed RIBA award-winning Preston Bus Station.
The quarter is currently undergoing a major transformation with the aim of improving the area's cultural, leisure and city living offer further increasing both footfall and spend in the city.
Harris Quarter Towns Fund Investment Programme (2021 - 2026)
The Harris Quarter Towns Fund Investment Programme, led by Preston Partnership and Preston City Council, is a £200 million transformational regeneration programme kickstarted by £20.9 million of Towns Fund investment to support a number of regeneration projects within the Harris Quarter.
The programme aims to transform Preston's cultural infrastructure, focusing on the city's cultural and leisure facilities, spaces and programmes and is the first stage of Preston's ambitious 15 year City Investment Plan.
Current and emerging projects
The following projects will breathe new life into the Harris Quarter's heritage assets, key buildings and open spaces to create a diverse culture, leisure and employment offer, strengthening the city centre as Preston recovers from the coronavirus pandemic.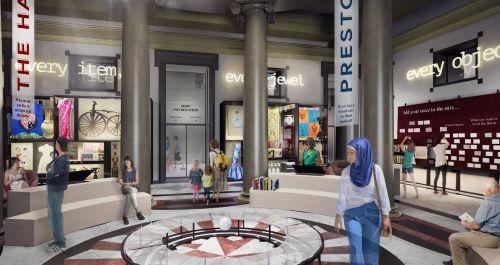 #HarrisYourPlace
The refurbishment of the Grade I listed Harris Museum, Art Gallery and Library, sitting at the heart of the Harris Quarter, is one of the most ambitious cultural projects in the region with the aim of enhancing and protecting the building for generations to come. The improvements will provide an innovative environment in which museum, library, art gallery collections and services are fused to provide one seamless, flexible and community-led hub.
For more details see #HarrisYourPlace Project.
Renewal of Harris Quarter Assets
Investment to support the redevelopment of key Harris Quarter assets such as Amounderness House and 10/12 Lancaster Road to stimulate business, cultural and community uses.
Animate - Cinema and Leisure Scheme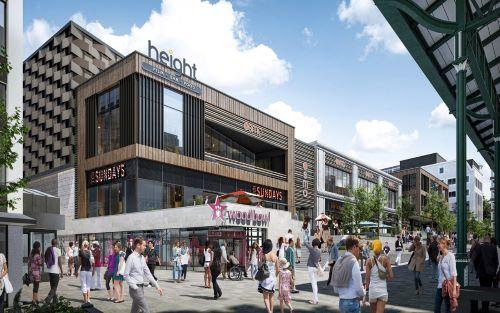 Animate is a new £40 million cinema and leisure complex situated next to the Preston Markets, on the site of the old indoor market and car park. The project will comprise the following:
Eight-screen cinema including a large format experience screen
16 lane Bowling alley
5 new restaurants and bars
Street food hub
New public terrace next to Preston Markets
A new replacement multi-storey car park
Animate will attract a family friendly audience and strengthen Preston's day and night-time economy. Once complete, the project will create over 100 jobs and be in the ownership of Preston City Council. It will reinvigorate the city centre and help anchor the Harris Quarter as a leading leisure and culture destination in the region.

For more details on the scheme, including the proposed layout and plans, see Animate Preston scheme layout and plans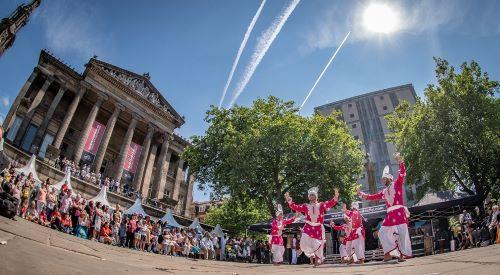 Illuminate and Integrate
A project to deliver improved pedestrian and cycleway infrastructure, street lighting and other public realm improvements within the Harris Quarter. It includes the upgrading of the public realm on the southern section of Friargate from Ring Way up to the Flag Market, linked to the improvements to the northern section being funded through the GOV.UK - Transforming Cities Fund. Building illumination and digital projections also form part of this project.
Preston Youth Zone
Preston Youth Zone would be a state of the art facility for young people aged 8-19 years with the simple aim to 'provide young people with somewhere to go, something to do and someone to talk to'. Preston Youth Zone would offer social, sporting and artistic spaces. This would include a four-court sports hall, 3G outdoor kick pitch, gym, boxing and martial arts room, music room with a built in recording studio, arts and crafts area, climbing wall, dance studio, sensory room, teaching kitchen and rooms to deliver projects in areas such as Enterprise and Employability
The youth zone aims to support around 4,000 young people and create 70 permanent jobs (including 35 full time equivalent positions).
Recent land approval from Preston City Council and continued partnership with OnSide is the crucial next step to creating a much needed Youth Zone in Preston.
Careers and Employment, Information, Advice and Guidance Hub (CEIAG)
The creation of a new CEIAG will provide a central location within the Harris Quarter, which can be used as a support hub for skills and career advice services by local partners - including Preston's College and Cardinal Newman College. Young people and adults will be able to access outstanding CEIAG and the provision of education and training which supports them into employment.
Pop-Ups Programme


In addition to these projects, as part of Preston's £20.9 million Towns Fund Investment, Preston received £1 million in accelerated funding, which will be used to deliver the Harris Quarter Pop Ups project. This project strongly aligns with ambitions for the cultural regeneration of the Harris Quarter. The project will help to develop the Preston Market area as a safe space street food zone with pop up events and performance spaces linked to activity in the city's other public spaces.
For more details, including projects involved, see Pop Ups Programme.
Other key developments
Find out about current and recently completed key developments taking place across the Harris Quarter from other public and private sector investment:
Preston Markets
Preston Market Hall opened in early 2018
Comprises 1200sqm of trading space within a contemporary glazed open aired enclosure
Included the restoration of the 1875 Market Canopy
Box Market under the Fish Market canopy plus public realm work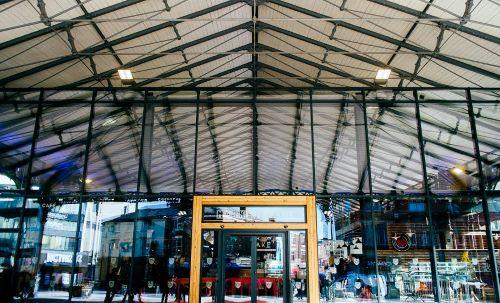 Bishopgate Gardens
Conversion of Red Rose and Elizabethan House into 130 luxury apartments (with roof gardens, resident's lounges, co-working spaces and six ground-floor independent retailer units)
The development will feature on-site retail and concierge service
Developers also hope to create a creative, independent hub for businesses that aligns with the huge changes happening in Preston
More about City Living developments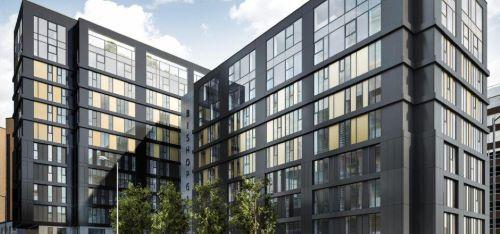 Bus Station
RIBA Award winning refurbishment of the iconic bus station
A new 33 bay bus station with a 4 bay coach park
Refurbished multi-storey car park providing 600 spaces
New public square connects to the city centre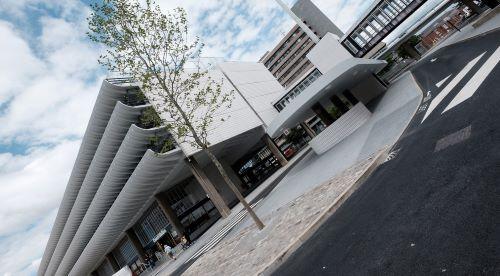 Shankly Hotel
Conversion of the Old Post Office building into a 60 bedroom boutique hotel
Includes an additional two storeys, 170 cover restaurant, spa and wedding and function space
Unseen family memorabilia will feature alongside stories, many relating Bill Shankly's career and time spent with Preston North End Football Club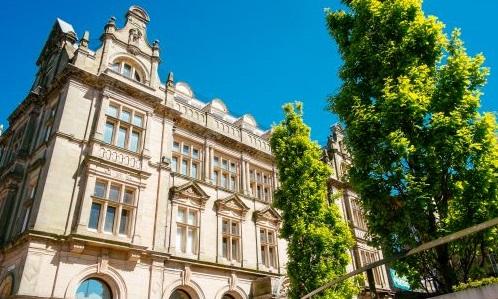 Public Realm Investment
Government backed investment in key areas of the city
Includes public realm investment improvements similar to those already carried out on Fishergate
Opening up new sites for development by improving public transport links and key corridors
More about Public Realm investment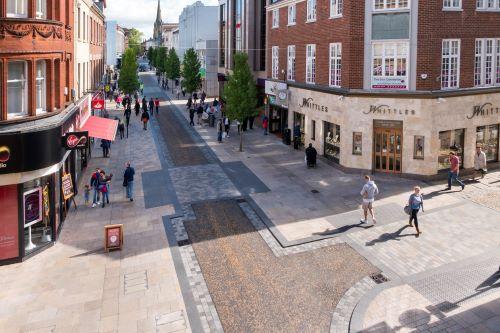 Harris Quarter development opportunities
The Harris Quarter currently has 24 development opportunities sites of which the following three locations are landmark development sites:
Friargate/Ringway West Corner
Ringway North/Ormskirk Road Site
B&M Site
Map addresses of Harris Quarter development opportunities
1. Miller Arcade, Lancaster Road, Preston, PR1 1DA
2. Market Street Row, Preston
3. Friargate/Ringway West Corner, Preston
4. Saul Street, Preston
5. Masonic Hall Frontage to Ringway, Saul Street, Preston, PR1 2QU
6. Ribchester House, Lancaster Road, PR1 2QL
7. Lancastria House, Lancaster Road, Preston, PR1 2QH
8. Amounderness House and Birley Street Annex, Preston
9. Lancaster Road South (including numbers 10-12), Preston
10. Preston Guild Hall, Lancaster Road, Preston, PR1 1HT
11. Princes Building (including number 50), Lancaster Road, Preston
12. Princes Gardens, Lord Street/Tithebarn Street, Preston
13. St John's Shopping Centre, Preston, PR1 1YT
14. Tithebarn Street Car Park, Preston
15. 34A - 44A Ormskirk Road, Preston
16. Ringway North/Ormskirk Road Site, Preston
17. Penny Street Car Park, Preston, PR1 1YP
18. B&M Site, Preston
19. Church Row Car Park/Former Nightclub, Preston
20. Manchester Road/Church Street, Preston
21. Church Row, Preston
22. Hammond's Row, Preston
23. Lord's Walk Unicentre, Preston
24. Derby Street Car Park, Preston
How to express an interest
To express an interest in delivering any of the available development opportunities please contact:
Chris Blackburn (Assistant Director, Head of City Growth and Regeneration)
Ongoing support and guidance
Preston City Council works with Preston Partnership, a body of local businesses (including property professionals) with a goal of promoting the growth and development of the city and surrounding area. Members of the City Council and the Preston Partnership are available to meet potential developers and investors and to develop support and guidance to establish developments in the city.